WHAT'S THE ISSUE?
With the price of many cryptocurrencies hitting record highs on a seemingly weekly basis, the big question is whether they have now become a strong, mainstream investment – and if so, what does that mean for their use in future?

MEET THE EXPERT
Laith Khalaf, financial analyst at stockbroker AJ Bell, began his career in financial services at Hargreaves Lansdown in 2001. 
He has worked in a variety of roles across pensions and investments, covering both the DIY and the advised sides of the business. In 2007, he began to focus on research and analysis, most recently for AJ Bell, and has become a leading industry commentator.
He joined The Agenda with Stephen Cole to discuss the positives and negatives of the rise of cryptocurrency for the casual investor.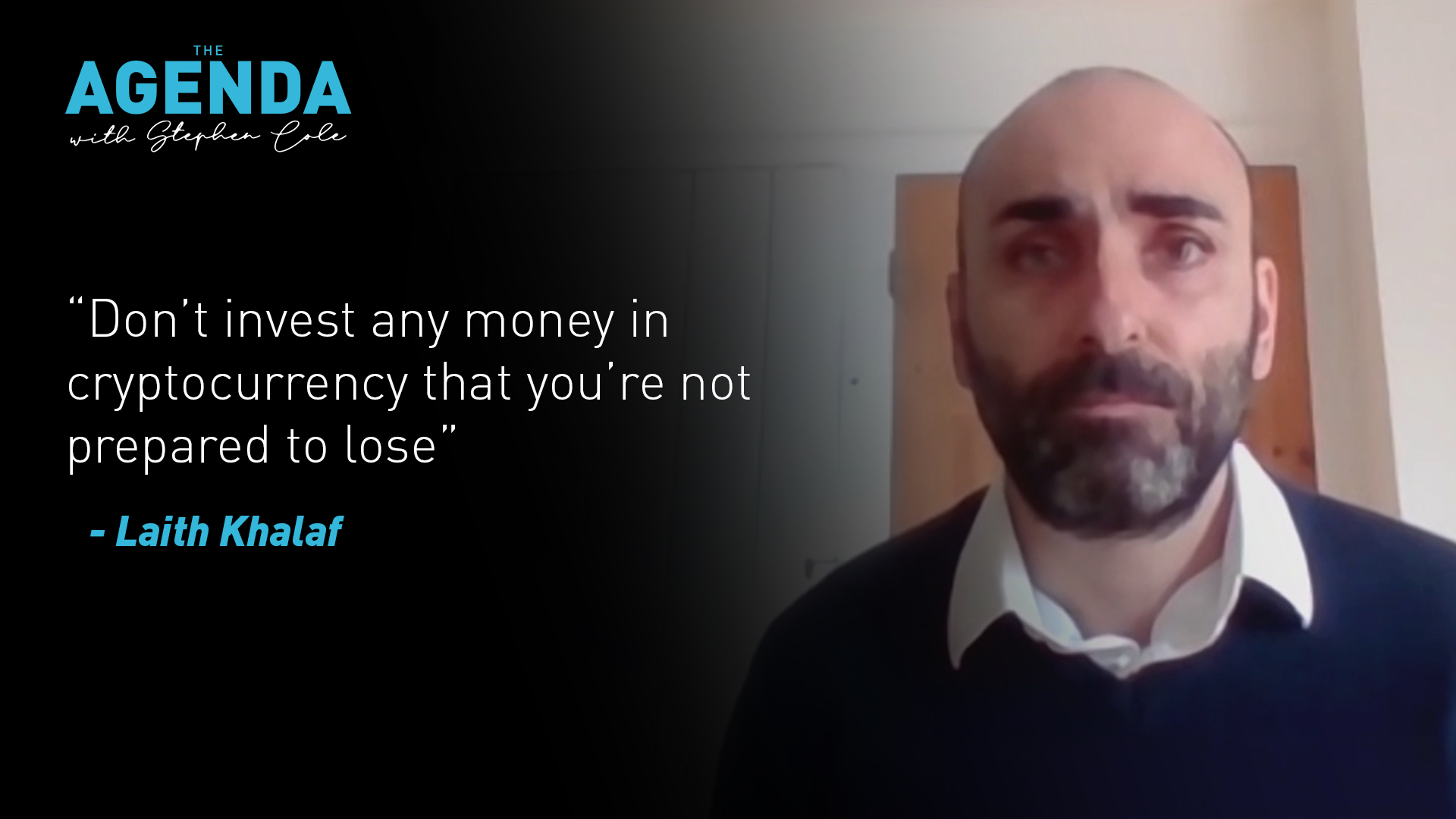 "I think a lot of people are looking at the huge price gains and thinking that this market is only going in one direction," Khalaf says. 
"And it might continue to rise. But we have to acknowledge that there's a very big downside risk as well."
Even bullish investors in Bitcoin, like Tesla boss Elon Musk, admit that the cryptocurrency market is unpredictable and risky.
"I'd point to what the financial regulators in the UK said, which is don't invest any money in cryptocurrency that you're not prepared to lose."

WHAT'S NEXT?
As for the long-term prospects for cryptocurrencies, Khalaf remains rather skeptical: "I think Bitcoin is still quite a long way off being part of the real economy and being used as a medium of exchange," he says.
"Payments are officially being made in Bitcoin, but then being translated into other currencies, so how much is this actually part of the real economy?"
And he says there are wider, environmental concerns which could hamper the future growth of the cryptocurrency sector: "Recent research from Cambridge University shows that the amount of energy used by Bitcoin mining is equivalent to the amount used by Argentina."

ALSO ON THE AGENDA:
• Zhou Yong, assistant general manager of XW Bank joins the show from Chengdu to explain why China is so far ahead of the global game in the development of its own digital currency.
• Iwa Salami, senior lecturer in financial law and regulation at the University of East London and Gavin Brown, associate professor in financial technology at the University of Liverpool, discuss the future of cryptocurrency, and why the world's regulators are looking ever more closely at this emerging sector.
CLICK: FOR MORE STORIES FROM THE AGENDA WITH STEPHEN COLE
(Excerpt) Read more
Here
| 2021-03-21 07:24:33